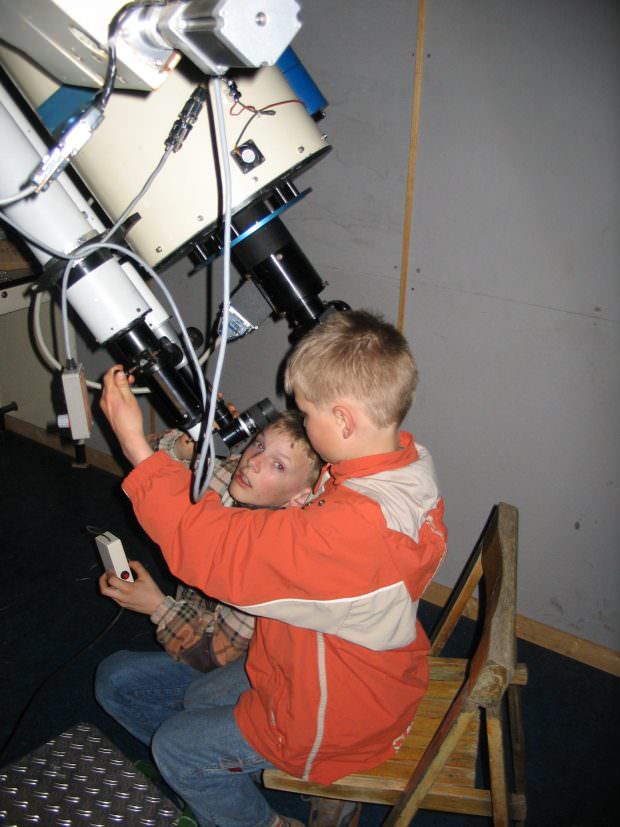 The Observatory of the STScI is a training and research facility for astronomy school groups and educational institutions.
The main goal is to motivate the MINT subjects. Students are familiarized with analytical working methods in our "Pupil's Lab Astronomy". We also want to address vocational training institutions in order to motivate the pupils there for further education.
We pay particular attention to socially disadvantaged young people. Talent and enthusiasm are not socially determined and we know by experience how difficult it can be in our education system to recognise and implement one's own interests and abilities. We are opposed to that!