Waldbröl Observatory is a training and research facility for astronomy groups at educational institutions.
We will allow visits by interested visitors on selected open days. If you are interested, you can contact us at [email protected]. We will collect the requests and get back to you. We are open to spontaneous visits, but do not guarantee staffing and cannot set up advance schedules.
---
Main telescope
The largest in Northrhine-Westfalia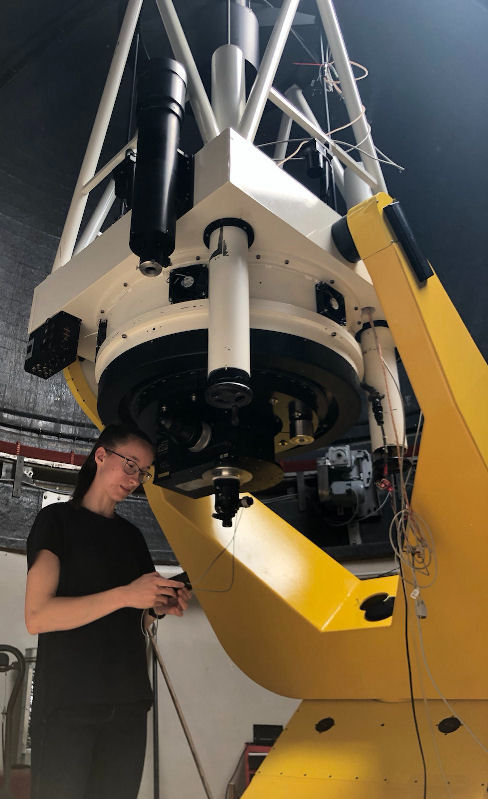 Telescopes of the 1m class are used extensively in professional research – and at our school observatory. The instrument is mainly controlled from our large control room. It can be used for astrophotography, but is predestined for the use of a large spectrograph to perform analytical measurements. It is therefore the top end of our didactic ladder from first observations to scientific applications.
0.8m Ritchey-Chretien reflector, F/12.5
Three temperature stabilized focal planes
Motor-driven mirror doors
Active optics (radial position stabilization)
Mirror mounting on air cushion
Electronic GoTo control
Manufacturer: DFM Engineering / Longmont CO (USA)
---
SchoolLab
The laboratory consists of three identical observation stations. They are extensively equipped with instruments. These include eyepieces and filters, a digital colour camera for deep sky observations of beginners, a scientific CCD detector and a spectrograph for advanced students. The deployable shelters also serve as heated control rooms. The telescopes and their cameras can therefore be controlled both with the manual control unit and with the computer from the control room. In case of high demand, it is planned that the observatory will be accessible through a special booking system for all schools in the region. Astro groups in the school network and other teams can book astronomical observations via the course supervisors, so that a large number of pupils come into contact with astronomical questions.
---
The auxiliary stations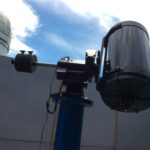 The school lab is complemented by two secondary stations, which are equipped with larger telescopes of 35cm and 40cm aperture under domes of 2.7m and 3.2m. They serve as a didactic bridge between the school lab and our large telescope. Like all other stations, both telescopes are fully equipped with cameras, spectrographs and various eyepieces and are also fully digitally controlled.
---
Optical laboratory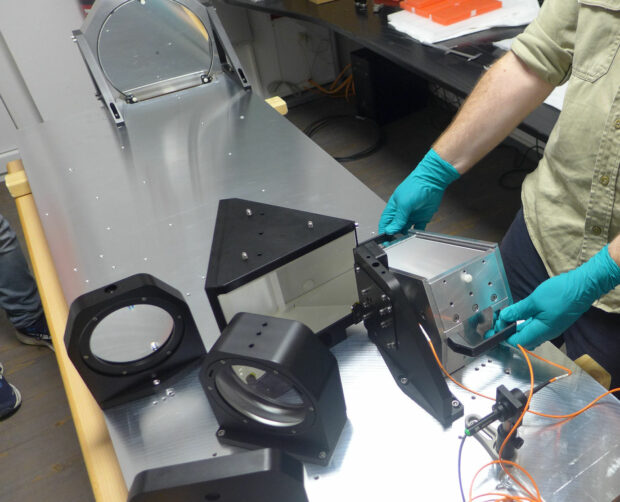 In our optical laboratory under the telescope room we will place the temperature-stabilized and fiber-coupled spectrograph of the large telescope and set up a small optical workshop. With different optics (lenses, mirrors, gratings, lasers) we will be able to perform different experiments on geometrical and wave optics. To enable our large telescope to perform scientific work, a professional echelle spectrograph will be installed in the future and operated via optical fiber in the optical laboratory. With this instrument, the entire visual light spectrum can be imaged and evaluated in very high resolution with a single acquisition.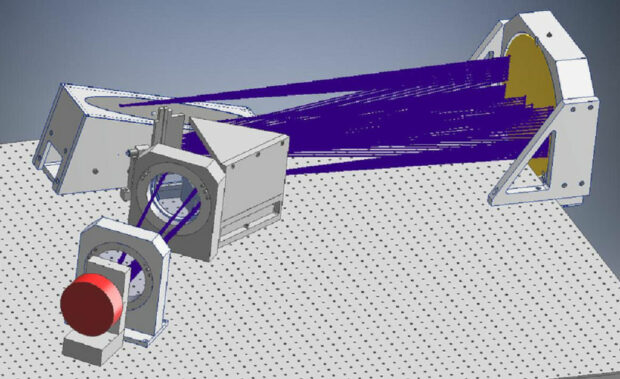 The technique is standard at all professional observatories, is extremely accurate, and allows optimal use of scarce observing time (weather). The instrument was designed in cooperation with Macquarie University in Sydney in the area of research and promotion of young scientists and will be put into operation at our facility. This will allow us to use the central tool for non-contact astronomical analysis on a large scale and to apply and teach professional astronomical analysis methods at our facility.
---
Seminar room
Our 70 square meter seminar room is our work, event and meeting place for astronomy working groups. It is equipped with a library, a modern media system and a kitchenette and thus offers space for public lectures and presentations.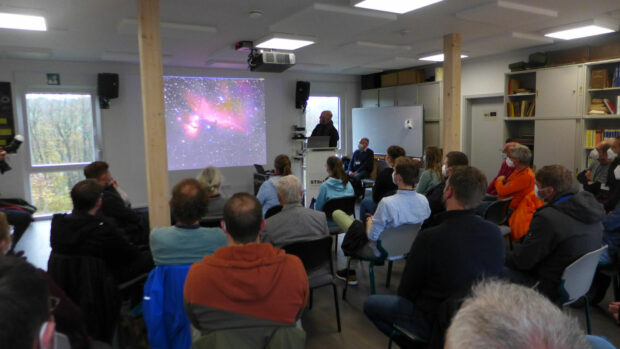 ---
Living area
Observers can stay in two separate dormitories with a total of eight beds. A sanitary area with shower as well as the kitchenette in the seminar room with stove, oven and microwave enable a longer stay.
---
Reference observatory
Waldbröl Observatory and the Nebra Sky Disk.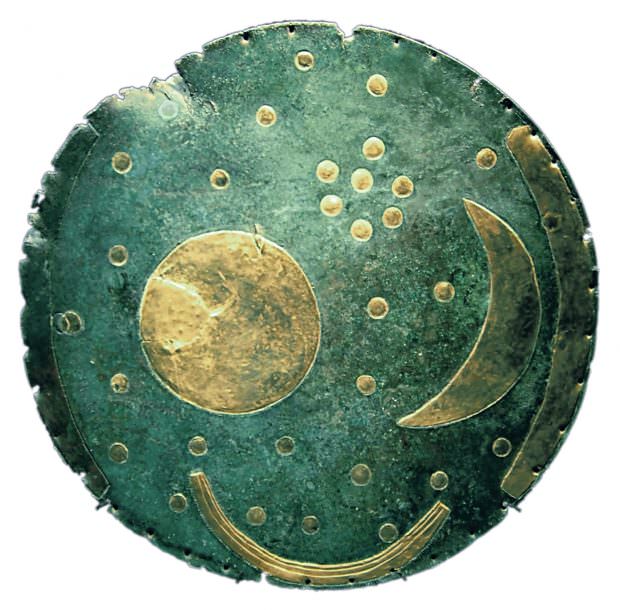 Prof. Dr. Wolfhard Schlosser from Ruhr-University Bochum was a member of STScI e. V. and responsible astronomer for the examination of the Nebra Sky Disk. He had officially declared our observatory the "Reference Observatory of the Nebra Sky Disk". The disk discovery site (and its probable use) and Waldbröl Observatory are located on almost identical geographical latitude. Therefore, observations of our Bronze Age ancestors can be reproduced by observations of the sky. The complex procedure for the prehistoric determination of the times of sowing and harvesting are of great importance, especially in relation to the school objectives of the STScI.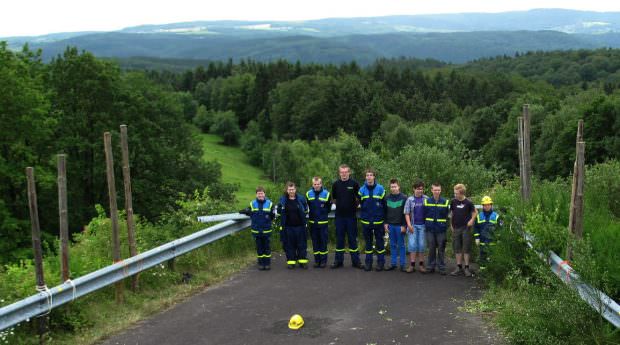 Prehistoric astronomical procedures and the corresponding sites can be traced and understood. Pupils from Waldbröl, for example, erected a "Nutscheid henge" based on Stonehenge in order to be able to determine the sunrise and sunset at the solstices.