… but with pupils!
Campaigns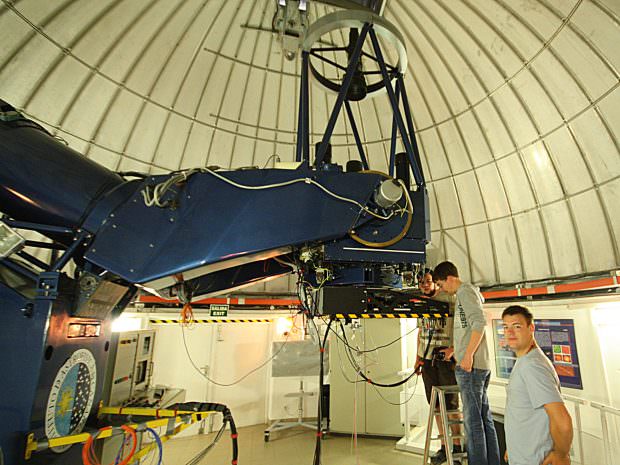 The STScI initiators, Dr. Thomas Eversberg and Dr. Klaus Vollmann, are not only amateur astronomers but also educated scientists and still active in research (see Professional Publications). Therefore, the STScI is established in astronomical research and conducts corresponding activities. This knowledge is passed on to our junior staff. Examples include two observation campaigns on Tenerife, together with professional observatories around the world, from which several reports and professional publications resulted. Who has a professional publication as a pupil…?
Reports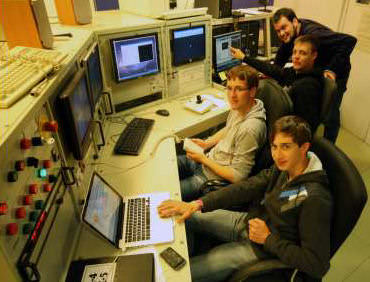 Einem Wolf-Rayet-Stern auf den Zahn gefühlt Report on the Teide campaign 2009.
Fische, Forschung, Georges Lemaître Report on the Teide campaign 2013.
Pupils as professional authors
An extensive spectroscopic time-series of three Wolf-Rayet stars. I. The lifetime of large-scale structures in the wind of WR 134
The Results of the 2013 Pro-Am Wolf-Rayet Campaign
Spectroscopy of the archetype colliding-wind binary WR 140
Spectroscopic follow-up of WR140 during the 2009 January periastron passage
Meetings & Conferences
We regularly organise conferences at which pupils can present their results.
Eine Fachgruppe wird frisch gemacht – Report on the annual meeting of the VdS-Spectroscopy Section in Frankfurt 2018.